Are you seeing this response when processing a transaction?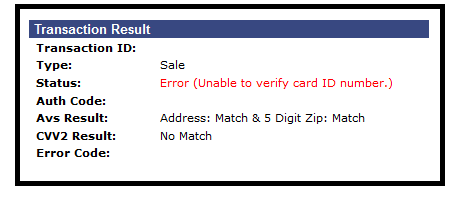 This error message means your customer has placed a card number in the system that does not exist or is not 16 digits long. You will also see a question mark next to the card number in the Transaction Details.

1234

(?)
The customer can re-run their transaction with the correct card number.