Are you seeing this response when viewing a transaction?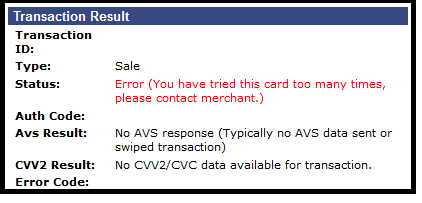 Your customer has attempted to process their card multiple times and the fraud tool, 'Multiple Credit Cards', has stopped the transaction. This fraud profile will block a customer's card if too many cards are attempted and declined from the same IP address.
** Note: No authorization code is received. No further action is needed on your part. However your customer can try again in a few hours.